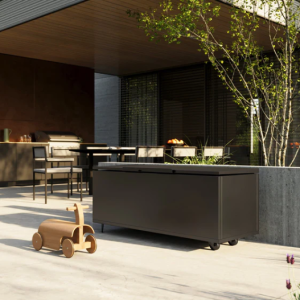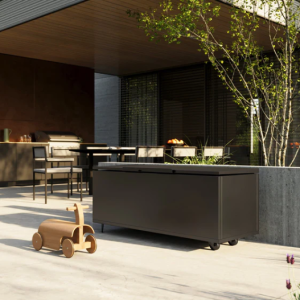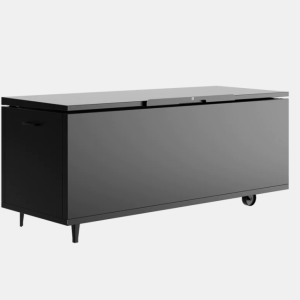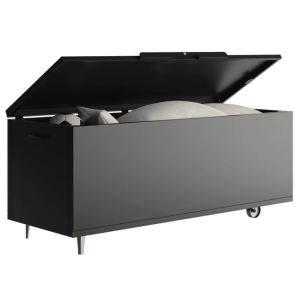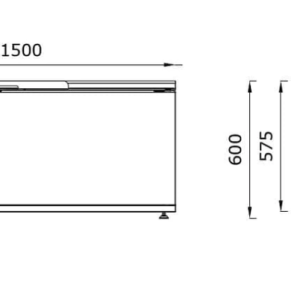 Mayfair Garden Store
One of the most helpful storage units available, our Mayfair Garden Storage Unit is a must have for any gardener! The ideal storage unit to keep the garden tidy and all your tools, cushions, toys and anything else safely away.
Many gardens struggle with space and there is nothing worse than not being able to relax in your garden because of the mess. Our garden storage unit is the ideal home for those hosepipes, tools, BBQ accessories and pretty much anything else. It will keep garden cushions and seat covers dry from rain and UV damage. The stylish design fits in with any garden and is extremely practical, allowing you to relax and enjoy your garden. An environmentally friendly choice, the metal garden storage is responsible for less felling of trees than wooden alternatives. It provides a modern and quality option that will last for years.
Mayfair Garden Storage Specifications
Perfect garden storage for all your tools,
Easy access to items with lightweight and easy-to-manoeuvre lift,
Easy Assembly,
---
Mayfair Garden Storage Options:
Size:
We have two sizes of garden storage. More information on the dimensions is below.
---
Mayfair Garden Storage Dimensions:
Small Garden Store Dimensions: 600 mm x 1000 mm x 600 mm (H x W x D)
Large Garden Store Dimensions: 600 mm x 1500 mm x 600 mm (H x W x D)
Delivery Information:
Our Mayfair Garden Store is delivered flat-packed on a pallet by our delivery partners. This makes the delivery eco-friendly, as a result, it reduces how much carbon dioxide it is responsible for. We provide all fixtures along with the product and detailed instructions. For this product, our customer feedback has been that it takes around 1.5 hours to assemble. We advise that two people are present for construction.
Delivery Lead Time:
Unlike our wooden units, these are stocked in our warehouse in the UK. We try to keep all specifications in stock at all times, however, on rare occasions, we may not have all the constituent parts. On these occasions, there may be a lead time for new stock to come into us. If you want to confirm our stock levels please get in touch with our team on our live chat service and we will be happy to help. If you place an order and we cannot fulfil your order for any reason we will contact you straight away to offer an alternative or advise on lead time.
Note: Due to demand, we have a lower stock than normal. Please contact us for an ETA.
You may also like…
Along with our garden storage unit, we also have several products that complement each other, while improving your garden.