Quarterly Autumn Gardening Update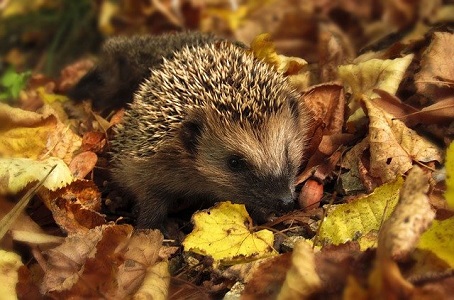 We've had the typical British Summer of storms and heatwaves, and it won't be long before the nights are drawing in. If you've worked hard on your garden this summer, we've got news for you. Your hard work is only just beginning. Autumn gardening can be a challenge. Here's our guide to the jobs you need to do so your outdoor space still looks great when spring comes around again.
Autumn Gardening Jobs – Planting
Plant those spring-flowering bulbs
September is the month when you should be planting spring-flowering bulbs like Daffodils. However, you can plant some flowers like tulips can right up until November.
For the best chances of success with your bulbs, plant them in well-drained soil. They'll also flourish in a spot where they'll get lots of autumn/winter sunlight.
Plant spring bedding plants
Planting spring and summer flowering bedding plants is an important autumn gardening job.  If you want a burst of colour in the warmer months, now is the time to plant varieties like wallflowers and pansies. 
Autumn Gardening Jobs – Make a Compost Heap and Dig Your Vegetable Garden
You can make a compost heap at any time of the year, but autumn is a good time to start one-off. There'll be a lot of leaves and you'll have a lot of organic material from giving your garden one last clear up.  Organic material tends to decompose more slowly in cooler temperatures, but keep adding to your heap. Come spring and summer, you'll have some lovely nutrient-rich mulch to nourish your garden.
Dig the vegetable garden
This is an important autumn gardening job. It's important to dig the soil over before it becomes too wet or hard from frosts. Leave it over the winter and it should be ready for your seeds and plants in the Spring.
Autumn Gardening – Odd Jobs You Need to Remember
Rake up the leaves
It can seem like a losing battle when leaves are falling fast, but make sure you rake them up. If leaves lie on the grass or small plants, they can stifle their growth. Add leaves to your compost heap and they'll rot to leave you with some nice mulch for the soil.
Look after your lawn
Want your lawn to look green and healthy come the spring? Looking after it as part of your autumn gardening regime is a must. Rake it to remove dead grass and debris, then apply an organic fertiliser to give it a nourishing boost.  
Take tender plants indoors
Protect tender plants from harsh frosts by putting them in a greenhouse or on a windowsill in the house. Cover shrubs and conifers with a material like clear polythene to protect them from the elements.
Maintain your hedge
Did you feel like you had your hedge trimmer out every five minutes in the summer? Well just because it's autumn, it doesn't mean you can rest easy. Maintain your hedge is an important autumn gardening job. Get rid of any weeds or debris from the base of the hedge and cut away any dead branches.
Plant some hardy plants
If you're mourning the loss of your bright summer flowers, why not plant something hardy, ready for the winter?
An autumn/winter garden doesn't need to be drab and dreary. You can plant everything from snowdrops to winter-flowering pansies for a pop of colour.
We hope you've enjoyed our guide to autumn gardening. Get wrapped up, get out, and do those jobs that will make your garden look amazing come the spring. For more interesting articles and advice, check out the rest of our blog.