Garden Shed Essentials: What You Need & Why You Need It
Spring has finally sprung. Summer is just around the corner. If you are thinking about giving your garden a makeover this year, your first investment should be a premium quality garden shed.
Garden sheds or garden storage units are not only extremely practical. They can also add beauty to your garden if you choose the right model. If your new garden is to remain well-maintained and planted to perfection, you are going to need a suitable storage solution for your lawnmower, garden tools, plant pots, bags of soil, watering cans, hose pipes, and all those other bits and bobs that are probably cluttering up your patio and/or garage as we speak!
The Benefits of Garden Shed
When it comes to listing the benefits of a garden shed, the list is a long one. Here are our top 5 reasons why you should have a wooden shed in your garden:
Practicality – With a garden shed, you'll have immediate access to all your gardening tools and equipment. So you can spend less time traipsing to and from the garage and more time pruning your rose bushes, creating the garden you have always dreamed of.
Aesthetic Appeal – A shed can help you create an organised, clutter-free zone. Which is much more pleasing to the eye than a patio loaded with tools and planting materials.
All Year Round Gardening – If you are really passionate about gardening, you can modify your shed with lighting and heating so that you grow plants all year round in your own private winter garden.
Free up Garage Space – If you don't have a garden shed, chances are, your garage is full of gardening equipment. A nice wooden shed will soon change that, you'll finally get to park your car in the garage again. We're sure it's been a few years!
You Own Private 'Man Cave' – Of course, this could be 'woman cave' too! A garden shed is a great place to get away from it all, spend some time on your own, and work on your latest creative projects.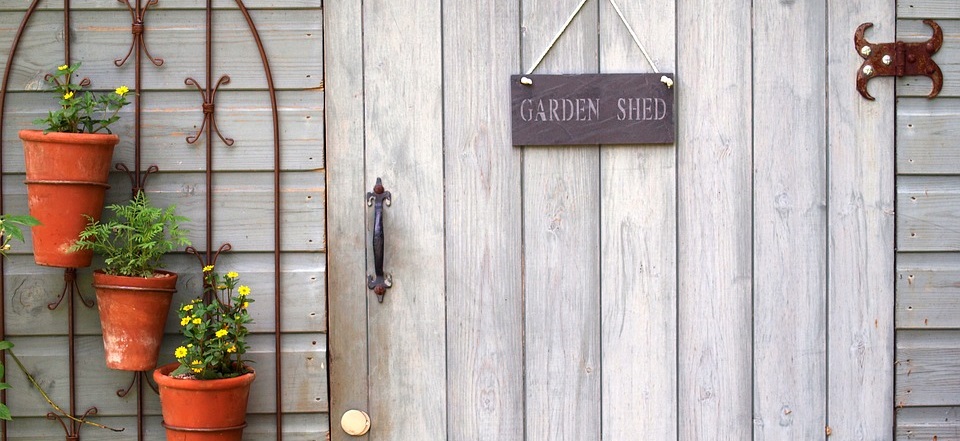 Which Garden Shed is Right for You?
There are hundreds of different sheds out there to suit every taste and every budget, but if you are looking for a shed that will last for years to come and add value to your garden, a smart wooden shade made from weather-resistant timber is a great investment.
Designed to complement the natural landscape, wooden sheds are more aesthetically pleasing than plastic alternatives. With the occasional coat of a stain-based wood treatment, they retain their smart appearance for years to come.
If you don't have space for a traditional garden shed. You could transform your garden with a modern garden storage unit instead. Beautifully made from quality timber, garden stores are more compact in design. Yet they provide adequate storage space for all your garden essentials. So they are a great alternative for those with limited outdoor space.
With just weeks to go until summer arrives. Now is the perfect time to order your new garden shed and start making plans for a better, brighter, more beautiful British Garden.