How to Take Care of Your Garden When Selling Your House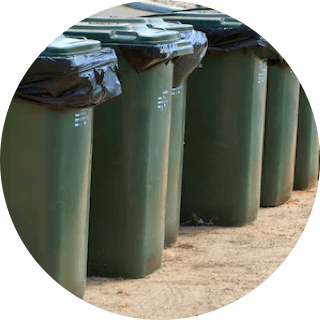 If you want to sell your house, it's not just the inside space you need to think about. While a splash of magnolia paint here and there can help, what you really need to do is take care of your garden. First impressions matter.
Why it Pays to Take Care Of Your Garden
A study carried out by AXA insurance found out that a well-kept garden can add as much as £2000 to the value of your home. Forget having to spend a fortune to bring your garden up to scratch too. You can do many of the jobs yourself with minimal effort and cash outlay.
Take Care of Your Garden and Attract Buyers
Sort out repairs
Don't let potential buyers get put off by a hole in the fence you've been meaning to mend. Or that broken gate. It's not the first impression you want to make, so get out your toolbox and sort it once and for all.
Get rid of clutter To Clean Up Your Garden
You want to show buyers that you take care of your garden, so get rid of any clutter. That includes rubble, piles of wood, and that broken trampoline!
Tidy up your lawn
If your lawn looks overgrown or patchy, sort it out. No matter how well presented the rest of your garden is, a lawn that's not cared for will let it down. The same goes for hedges. You don't want an unkempt hedge to be the first thing that greets potential buyers.
Add some plants and shrubs
Don't underestimate the impact of adding colour to your garden with plants and shrubs. Don't have a lot of space or want to make your garden look more 'put together'? Coordinating planters are a great addition.
Speaking of plants and shrubs, get rid of any plants that are dying or past their best and tidy up bushes. Nobody wants to have to fight overgrown shrubs to get access to your garden!
Hide your bins To Give Your Garden Some Care
This is an important one. Your bins are practical, but they ain't pretty. If you want your water feature to be the main focus and not your wheelies, think about wheelie bin storage. A wheelie bin storage unit looks great and hides bins from view. If you want to be a bit extra, invest in one with a planter on top.
Give outbuildings a lick of paint
Yes, you need to take care of your garden, but don't forget about your outbuildings. Give garages and sheds a spruce up if they need it.
Get the jet washer out
If you want to sell your house, you want buyers to imagine themselves living there. Having drinks on the decking in the summer. Enjoying dinner al-fresco on the patio. But they won't be able to do that if the decking is covered in moss and the patio is covered in bird poop. Do your and your potential buyers a favour and give surfaces a good jet wash.
When it comes to selling your house, you could do worse than showing your outside space some TLC. Take care of your garden with these simple steps and you'll reap the rewards. For more interesting articles on all things wheelie bin storage, check out the rest of our blog.