Staying Eco-Friendly this Autumn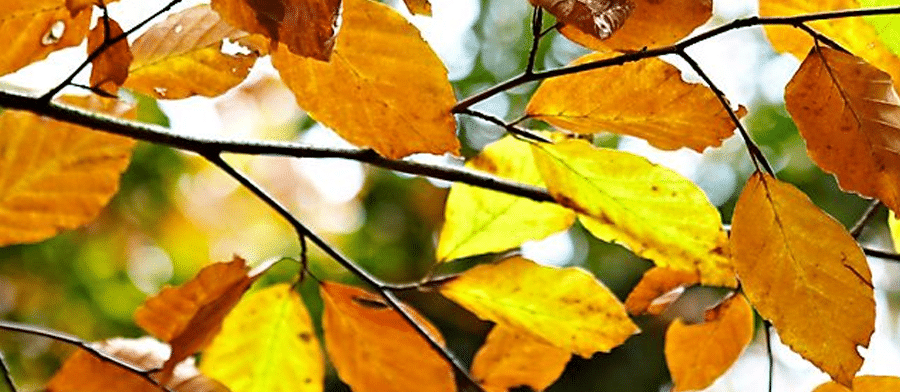 As we go into Autumn, the changes in the weather often mean that you have plenty more garden waste to deal with, and your household energy requirements change. But there's still plenty of ways you can be eco-friendly save energy and go into the new season in the greenest way possible.
Eco-friendly Autumn at home
As the colder weather approaches, you might want to make room in your wardrobe for some warmer clothing. Take your unwanted items to a charity shop, or if they are not in good enough condition to be donated, take them to a local recycling bank.
Check your roof for cracked or missing tiles that might cause your home to lose heat and waste energy, and check that your home insulation is up to scratch. Just these 2 simple things can help you to minimise the energy you use at home
Eco-friendly Autumn garden
Autumn can mean more garden waste, and you can use grass cuttings, leaves and trimmings to make compost for the spring. Start a compost bin or a leaf bin, here's how:
Most leaves can be turned into leaf mould, but be aware that some leaves will take longer to turn into compost than others. While oak leaves will rot quickly, leaves from trees like conifers can take years to compost. You can collect leaves in bin bags, or you can build a leaf bin.
Saving leaves in bin bags
Take a black bin bag and punch a few holes in the side and bottom of the bag.
Rake up leaves from the garden every week and put them in the bag.
When the bag is almost full, sprinkle the leaves with water, shake the back and tie it securely.
Store the bag in the shade, and by the next autumn, the leaves will have rotted down to a mulch that you can use around your plants.
Making an eco-friendly leaf bin
What you will need:
1 roll galvanised chicken netting
4 tree stakes (4ft x 1.5in)
20 galvanised staples
Mallet
Hammer
Wire cutters
Heavy duty gloves
Hammer the tree stakes into the ground, around 60cm apart, to make a square frame. Keep the stakes as upright as possible and leave roughly 90cm of stake above ground. Attach the chicken wire and attach to the first stake with 5 staples. Keep the wire taut and attach it to the next stake, then repeat this on all sides. Make sure you have gloves on, snip any excess wire and make sure there are no sharp edges sticking out. Voila, you have your leaf bin.
Recycling
If you don't fancy making compost, put your autumn garden waste in your garden waste bin ready for eco-friendly recycling.
Unused fireworks
If you have leftover fireworks whether from a bonfire party or display, don't put unused fireworks into your wheelie bin. Ask the retailer if they accept returns or sometimes, manufacturers offer free collections.
Eco-friendly autumn bonfires
Only put dry waste like untreated wood, branches, and small amounts of paper or leaves on a bonfire. Never burn plastic, oils, aerosols, tyres, or canisters of any kind. Oils and paints produce toxic smoke, so get rid of these items at a designated recycling centre. Don't burn furniture, upcycle it, or donate it.
Speaking of furniture…
If you keep any garden furniture or toys outdoors, put them into a garden storage unit or cover them up to keep them in good condition for when the spring and summer comes again.