How You Can Help Protect Forests

The trees that surround us every day, in our woodlands and forests are under threat and you can protect forests easily! Climate change, land development, pollution, population growth and tree diseases and pests. However, if we don't act to protect them now, it's bad news for the planet, and for us.
The biggest threats to forests
Pests and diseases
Pests and diseases that attack trees have a serious impact on our forests, woodlands, and wildlife. Trees like the Ash and Oak in particular are declining rapidly.
Land development
More than 1000 of our woodlands have been under threat from the development of land over the last decade. The laws protecting the woodlands are weak at best. Environmental organisations are struggling with a lack of funding to help them protect forests. In addition, the Woodland Trust work to protect forests and actively create new wildlife habitats around them.
Why should you protect forests?
Trees do a lot for us and in some ways, they're essential to our survival, which means we need to get serious about protecting forests. Here are just some of the things they do:
They produce oxygen which improves air quality. They also store carbon created by the burning of fossil fuels.
Protecting forests can benefit our mental and physical health. Walking in nature helps relax us, lowers our blood pressure, and reduces stress.
They shade us from the sun, shelter us from the wind, and trap dust, pollen, and other air pollutants.
Protecting forests provide us with the raw materials to make everything from buildings to furniture and books.
They're a source of food and shelter for wildlife.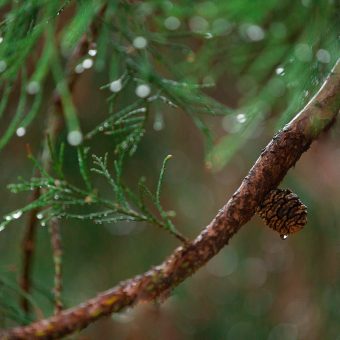 How you can help to protect forests and woodlands
The National Trust campaigns locally and nationally to protect forests and woodlands. Find out how you can help here. You can also plant trees with the National Trust. You can plant a single tree or apply for free tree planting packs for schools and communities.
So all the products in our range are made from timber from FSC certified forests which means that when trees are cut down to provide the timber, they're replaced so they remain there for future generations.
If you are interested in even more helpful tips and interesting articles on all things wheelie bin storage. Check out our blog.