How to Give Your Home and Garden an Easy Makeover

The housing market can be a minefield at the best of times. Recent years has seen homeownership become a pipe dream for many. While those who want to sell their homes have struggled, as buyers struggle to afford deposits and get turned down for mortgages. So if you can't move into a new house, you might decide to spruce up the one you live in with an easy makeover.
You don't need a huge amount of time or money to make your property look shiny and new. Here's how to give your home and garden an easy makeover.
Easy Makeover for home
Add a splash of colour
Paint a wall to make a feature out of it, all that glitters is not magnolia! Giving a room a lick of paint is the quickest and easiest way to give it a makeover.
Get a handle on your cupboards
If you find that you keep pulling the handles off your kitchen cupboards, or they just look past their best, replacing them with something new and shiny is an easy way to give your kitchen a makeover. You can get replacement handles for a few pounds from any DIY outlet.
Replace drawer fronts to breathe life into your kitchen
Changing cupboard doors and drawer fronts can give your kitchen a whole new look for a fraction of the time it takes and at a fraction of the cost of buying a new kitchen.
Create some easy makeover storage
Pick up some shelving and get creative to make room for your book and DVD collection. It will instantly help you get rid of clutter and make everything look more organised.
Upcycle your car boot finds
Spruce up that old chair or cabinet you found at the car boot sale, by sanding down any rough edges, give it a lick of paint, and you can even cover the inside of a cabinet with wallpaper to give it a vintage look. Upcycling is a great way to achieve this.
Mirror, mirror on the wall
Hanging a mirror in your hallway creates a feeling of space, which is great for people who can't afford to move into a larger property but want to feel as if they have more space.
Add colour to your bathroom
Adding some sumptuous bath towels in a complementary colour gives your bathroom an instant lift.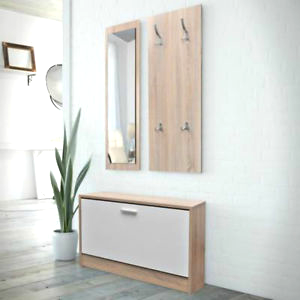 Give your front door an easy makeover for a great first impression
Repair any cracks in the frame or glass, prepare the wood, then paint it in a stylish colour to create a great first impression.
Create a feature wall makeover
Use eye-catching wallpaper to create a feature wall in your hallway is another great way of giving a great first impression when people walk through your door.
Consider a laminate floor
A shoddy carpet can make a room look dated and uncared for. so it might make sense to rip it up and replace it with some laminate flooring. It looks better, and it's far easier to clean!
Easy Makeover for your garden
Clean your gutters
You will be amazed at what clearing your gutters and adding a coat of rust-proof black paint can do for the appearance of gutters and downpipes around your property.
Make your own funky plant pots
If you have paint cans in the garage or even oil drums. Clean them out, make some drainage holes, and fill them with soil or compost. Use them for plants, or even small trees.
Get the basics right
You can jazz up your garden and home as much as you like but if you don't get the basics right, it won't make the difference you want. So do the weeding, mow the lawn, and jet washes your patio to make your property look cared for.
Wheelie bin storage
If you have worked on your garden to make it look beautiful. You might not want plastic, bulky wheelie bins blighting your landscape, consider investing in a triple wheelie bin storage unit. To keep your bins secure and add a nice feature to your garden. There are many models to choose from so you are sure to find one that will fit in nicely with the style of your garden, and fit your budget.
Do your decking an easy makeover
If your decking has seen better days, give it a coat of wood stain to give it a new lease of life.
Beautify your fence
A shoddy fence doesn't make a good impression. So give your fence a lick of paint or build yourself a new one if the existing one has had its day. It doesn't have to cost a fortune if you use reclaimed timber.
Spruce up any wooden items in your garden
Whether it's a shed, fence or garden furniture. It might be a good idea to treat and stain the wood, especially after a harsh or damp winter.
If you are interested in even more helpful tips and interesting articles on all things wheelie bin storage. Check out our blog.