Outdoor Essentials for a Garden Party

No, it's not a mirage. Spring has sprung and that means it's time to start thinking about the arrival of those long summer days and balmy nights in the garden. Whether you're having a BBQ or hosting a party, there are a number of garden party essentials you will need! A table for food and drinks, shade for when the sun gets a little too hot, we are excited. Something to add a little warmth when the sun goes down is an essential item for any garden party.
Here's our guide to what you might need:
Garden Party Essentials: A table with a built-in ice bucket
Yes, these do exist! You'll be able to keep a selection of chilled drinks close by so you'll have fewer trips to the kitchen and you'll get to spend more time with your guests. Have you decided you NEED this, check it out here.
Garden Party Essentials: A daybed
A daybed is a versatile piece of furniture for relaxing in the garden or a comfy seat for guests enjoying a relaxing drink. Some options come with canopies and shading so they're a safe place for younger kids to sit out of the sun. Check out the options here.
Garden Party Essentials: Adjustable table
If you're having a few different gatherings this summer, one table might not do. A coffee table isn't great for dining and a large table isn't ideal when you're only having a few drinks. However, a rising table is a perfect option as it can be adjusted to suit. Find an awesome one here.
Garden Party Essentials: Round tables with a lazy Susan built-in
If you're having a big party, a round table is great. It allows everyone to get in on the conversation a lot better than a long table. A table with a lazy susan allows for easy serving when it's time for food. This is a garden party MUST.
Garden Party Essentials: Garden storage
Look for some handy storage that matches your furniture. Somewhere you can keep your essentials like BBQ accessories and any clutter like children's outdoor toys can be safely tucked away. Come to the end of your party, it's so much easier to pack things away in a garden storage unit than to rummage around in the shed. Is this your garden MUST? Check it out here.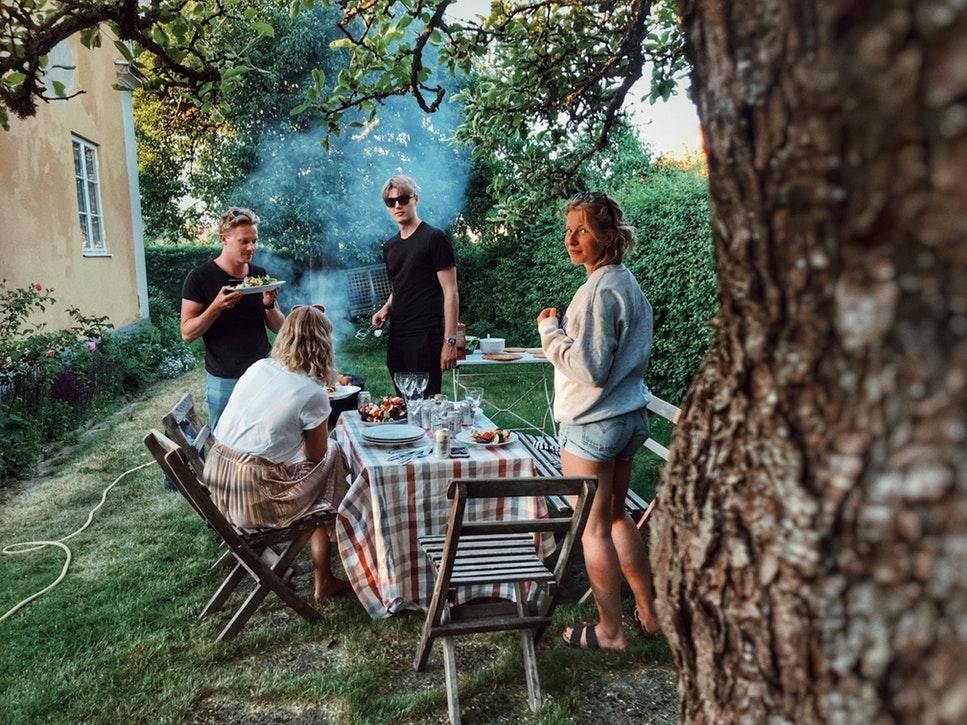 Garden Party Essentials: Rattan bar set
If you want to save space and entertain your guests in style, opt for a rattan bar set where you can sip a cold beer or a cocktail on those lazy summer evenings. Find an awesome one here.
Garden Party Essentials: Patio heater
Now it is the UK, so one thing you will notice is how quickly the temperature drops when the sun goes down. But if you want to carry on with the party a little longer, keep your guests warm and comfortable with a patio heater. They're gas-operated and you can put them wherever they're needed in your garden. If this is your essential garden product, check out the options here.
If you are interested in even more helpful tips and interesting articles on all things wheelie bin storage. Check out our blog.