How to Set up Easter Egg Hunts in Your Garden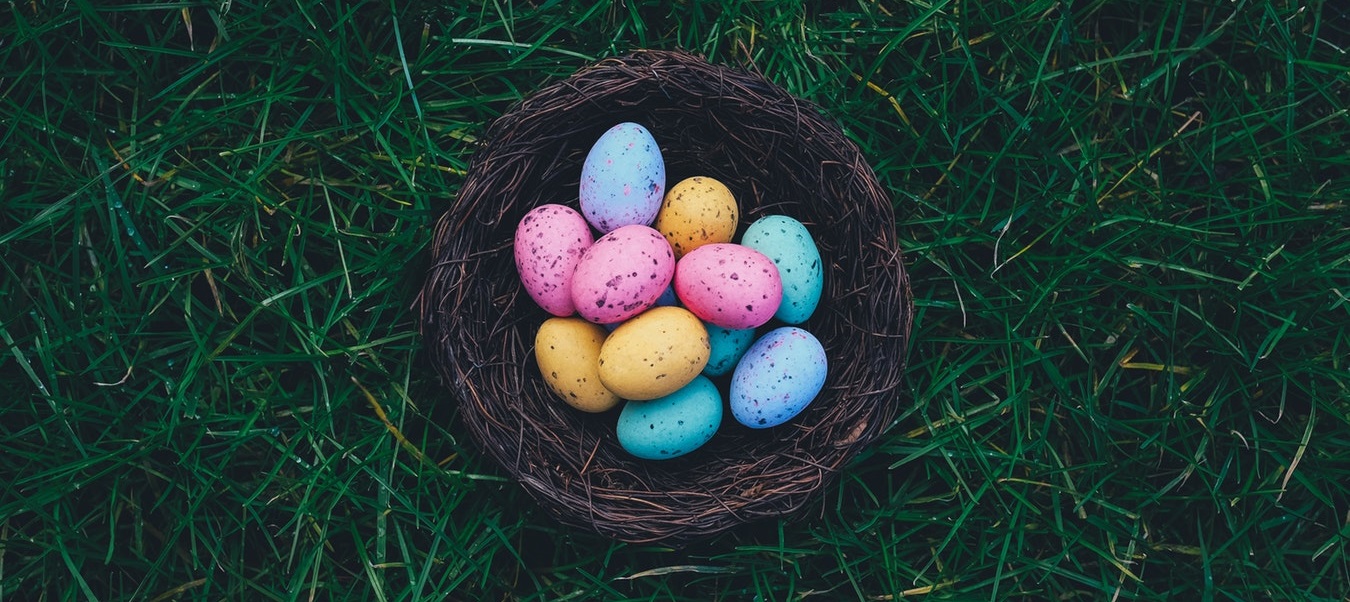 It's officially British springtime, and if you're a keen gardener, you're probably ready to get stuck into a season of new projects. But before you do, it's Easter next weekend, so why not turn your garden into a place that's full of fun for your children or grandchildren and have an Easter egg hunt?
Craft shops will have decorations in Easter-themed colours like green and yellow which will add colour to your outdoor space, even if your flowers haven't started to bloom yet.
How to set up an Easter egg hunt in your garden
Decorations
Use bunting and banners: They're eye-catching and instantly make anything look like a celebration. You don't have to spend a lot of money; you can make bunting out of coloured paper and drape it over shrubs and along fences.
Use ribbons and bows: Wrap these around trees, and they'll add a fun splash of colour to your garden.
Give the children personalised baskets, paper bags or beach buckets to store any eggs they find: Decorate them with bows, fluffy Easter chicks and paper flowers to go with the theme.
Get the adults involved: There's no need for parents and grandparents to sit on the side-lines, why not set up teams of children and adults and see who finds the most eggs?
Set up activities
As well as the Easter egg hunt itself, why not encourage the children to do some other activities? One popular activity is decorating real eggs. Use hardboiled eggs and give them plenty of time to cool down. Let the children use their imaginations to decorate the eggs, using paint, pipe cleaners, and any other crafty bits and pieces you have to hand.
If you don't fancy an Easter egg hunt at home…
There are plenty of Easter egg hunts around the country where you can have fun with all the family. Here are a few to keep in mind if you fancy getting out and about this Easter.
This is one of England's nicest country gardens. There are 200 acres of beautiful parkland, woodland, and gardens to explore. As part of their Easter egg hunts, any child who finds the colourful ceramic bunnies hidden in various places around the grounds will win a chocolate treat.
The Easter egg hunts are taking place from 28 March – April 14, 10am-6pm.
Chatsworth House is holding an Easter egg hunt around its farmyard, so the children will get to see the new born lambs and chicks too. If they find the golden eggs, they'll win extra treats. As a precaution against the British weather, there's an Easter-themed trail inside of the house too. The event is running from 29 March – April 14, 11am-5:30pm.
Children can collect tokens from around the gardens to get a treat from the Easter bunny himself. The popular children's TV character, Shaun the Sheep will be there to join in with the fun. Including sheep herding and a hay maze.
The Easter egg hunt is on April 5, 9.30am-12pm.
If you are interested in even more helpful tips and interesting articles on all things wheelie bin storage. Check out our blog.