Forget the Man Cave Create a 'She Shed'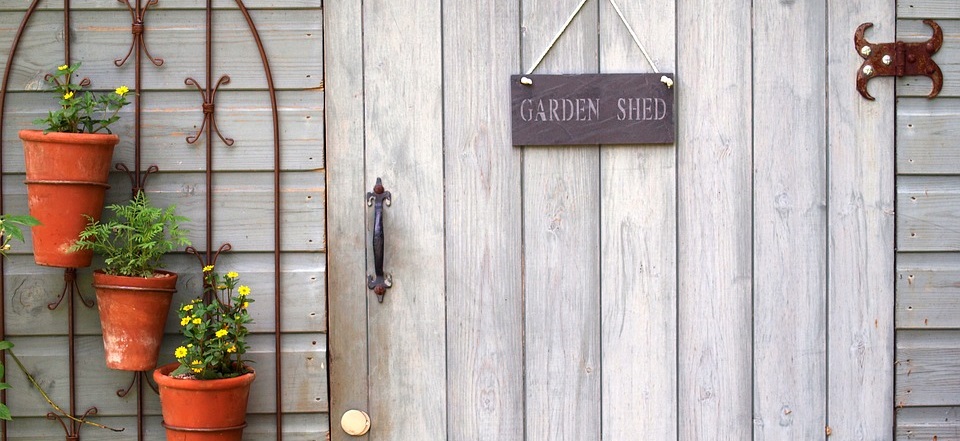 You've heard of a man cave, but have you heard of a 'she shed'? Everyone needs their own little haven to retreat to, and in this blog, we're going to give the ladies some ideas on how to create one. Whether you're beautifying a shed or sprucing up a summer house, let us help you put together a perfect hideaway.
Think about what you're going to be using it for
This will help you think about how you want to decorate it, what sort of feel you want it to have, and what you need in it. Are you going to be using it to just relax, or will you be working, or using it as a space for a hobby, like arts or crafts?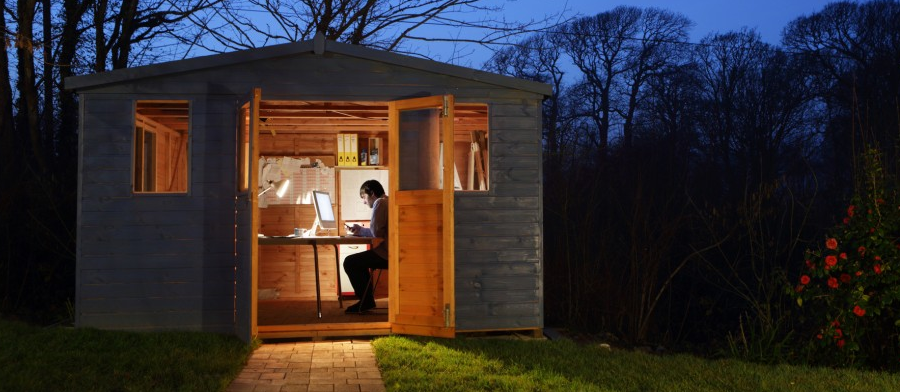 Decide on a theme
Shabby chic makes for a cosy and stylish interior without you having to break the bank. All you need to do is give the furniture a coat of chalk paint. What's better, it doesn't need to be perfect! Add floral patterns, some nice vintage accessories, and some stylish lighting to finish off the look.
Another nice idea is to give it a beach theme. Even if you live in a landlocked city, you can have your own little trip to a coastal retreat in your garden whenever you like! Accessorise your she shed with shells, jars filled with sand, lanterns, and candles.
Go to flea markets or antique shops for furniture and accessories
You don't have to spend a fortune creating your she shed, the idea is to make a space that feels cosy and relaxing, and that reflects your tastes and style. You'll be amazed at what you can find.
Make the she shed entrance welcoming
Cover the doors with a stylish pair of curtains to create a welcoming, cosy feel. You can also hang lanterns and string lights too.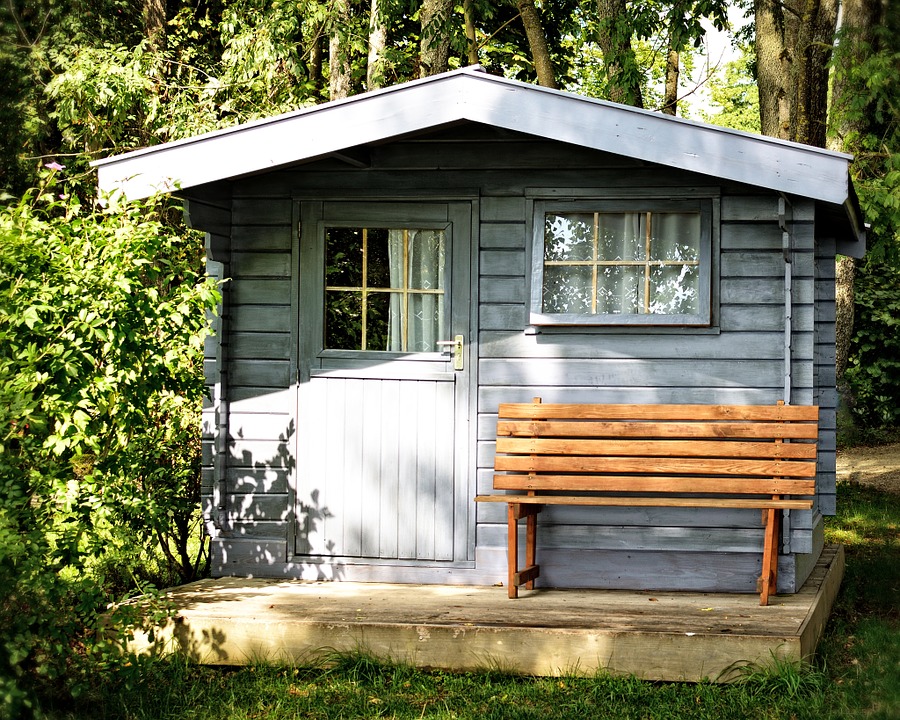 Surround yourself with nature
Have fresh flowers or plants inside your she shed, and have a flower bed or even just a window box or hanging basket outside to surround yourself with nature and create a feeling of calm.
She-shed drinks, anyone?
Don't go thirsty while you're in your she shed. Install a small bar area where a few of the girls can come for cocktails, or have a nice coffee machine and a selection of teas for when you just want to relax and let the world go by.
So the next time your other half disappears for an hour to his man cave, there's no need to feel jealous because you'll have your own she-shed, whether it's for work, rest, or play.
If you are interested in even more helpful tips and interesting articles. Check out our blog.