Do I Need Planning Permission for Wheelie Bin Stores?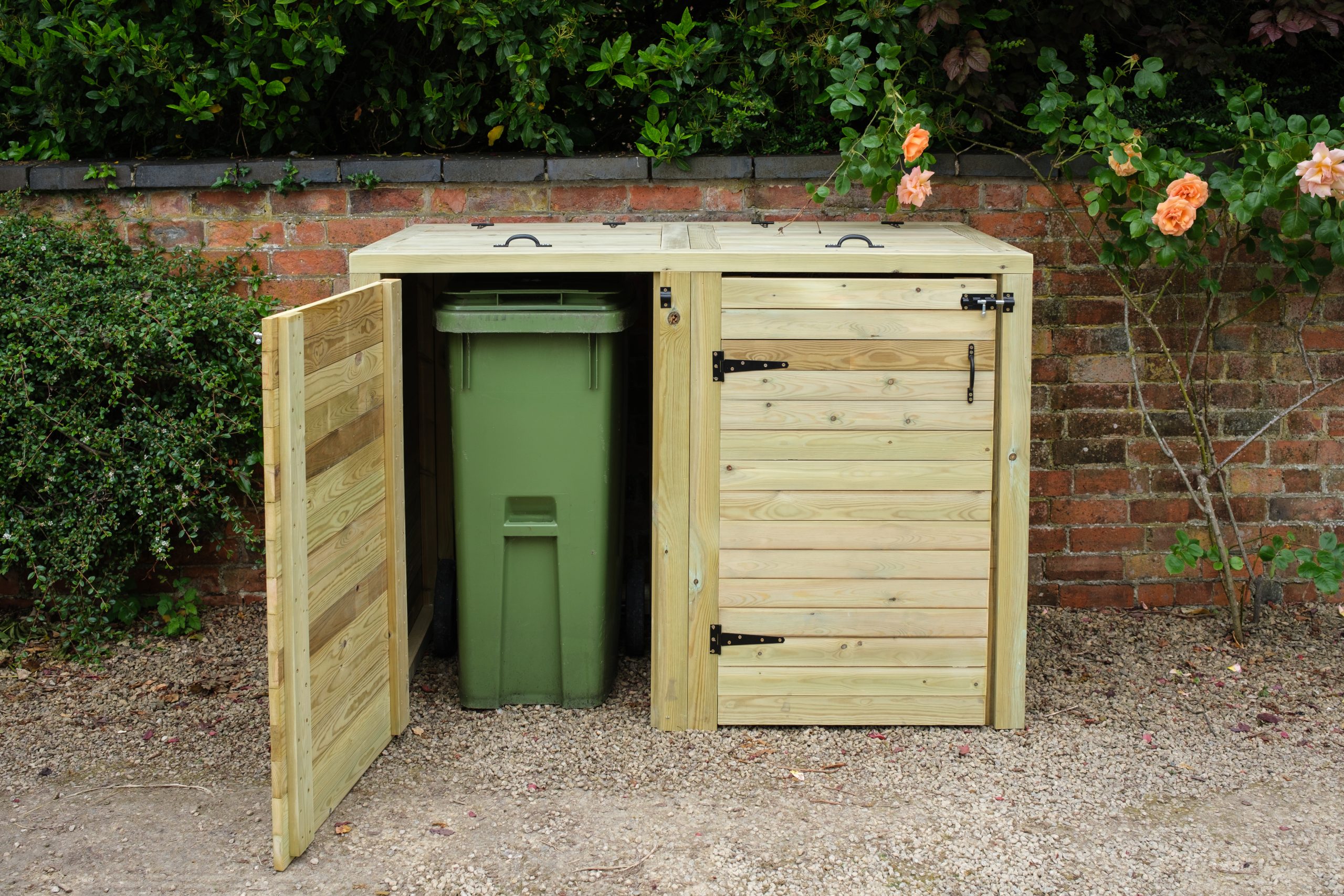 Planning regulations can be confusing at the best of times. It might seem obvious that you'd need planning permission for some home improvements, but do you need it for bin stores?
You've spotted the ideal bin store. It suits the style of your garden perfectly and it hides unsightly wheelie bins out of sight. But if you invest in it, will you be breaking any rules?
Buying or building bin stores: things to consider
Any type of storage container is non-permanent, so in most cases, you won't need planning permission. However, there are things you need to think before you invest in a bin store.
Would a bin store cause any obstructions?
Would its location, size, or visibility upset your neighbours?
Is your property a listed building?
Is your property in a national park or Area of Outstanding Natural Beauty (AONB)? There are extra rules in place that protect them.
If in doubt, we would recommend checking with your local planning authority for peace of mind.
The rules around bin stores
So what do the rules say about planning permission for bin stores? Well according to the rules, a bin store would probably be considered an outbuilding. Other structures that fall into this category include sheds, kennels, greenhouses, and garages.
Outbuildings are' permitted development' which don't need planning permission if you meet certain conditions.
Bin stores and other outbuildings must not exceed 50% of the area of the land around your house.
Structures classed as outbuildings should be single storey. If they have a roof, the maximum height should be 4 metres or 3-metres for any other structure. However, if the outbuilding is within 2 metres of the property boundary, it should not exceed 2.5 metres in height.
If your property is in a national park or an AONB, the outbuilding should be more than 20 metres from any wall. It also must not exceed 10 square metres. Any structure that fails to meet these conditions would not fall under permitted development.
Outbuildings are not considered permitted development if your property is a listed building.
The exceptions
These rules apply to houses, but not flats, maisonettes, or any other type of building. We recommend checking with your local planning authority if you live in any other kind of building.
We hope we've made sense of the confusing regulations around structures like bin stores. But remember the golden rule, double-check if you're in doubt!
For more tips, advice, and articles on all things wheelie bin storage, check out the rest of our blog.