Tidy Your Outdoor Space With These Top 10 Garden Storage Solutions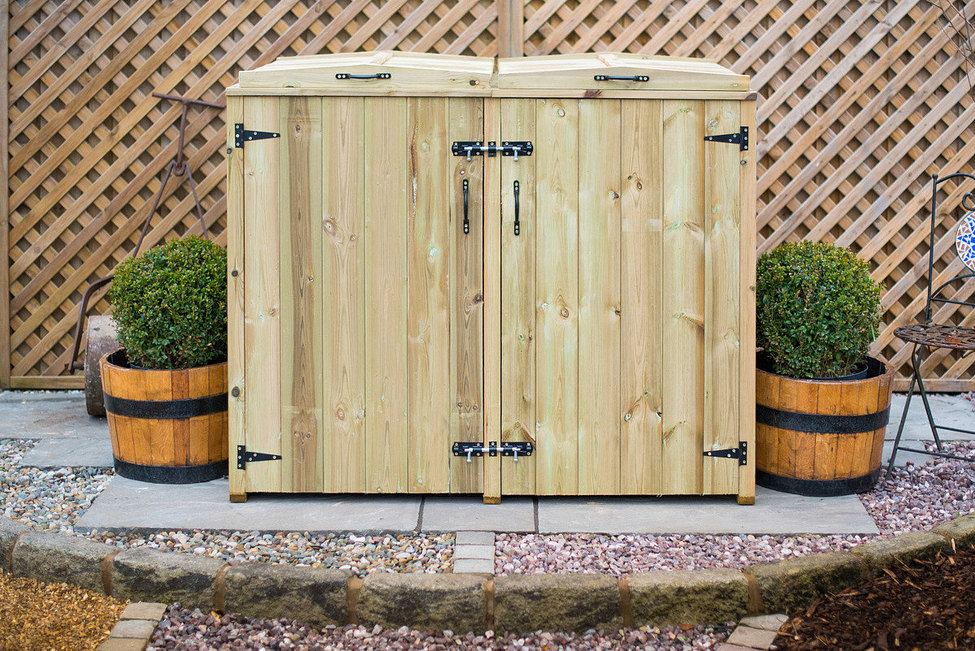 With spring just around the corner and the end of lockdown in sight. Now is the perfect time to tidy your outdoor spaces and get them ready for a summer of exercise, entertaining, and alfresco dining when the not-so-great Great British weather allows.
In addition to essential gardening tasks such as pruning your roses, planting your hardy annuals, clipping your box hedges, and feeding your lawn. Spring is a great time to declutter your shed, garage and greenhouse. But what are you supposed to do with all your garden furniture, sports equipment, children's toys and wheelie bins? They have to go somewhere.
We'll help you organise your outdoor space with the best garden storage solutions available in the UK today. Turn your garden into a haven for you and your family to enjoy all year round.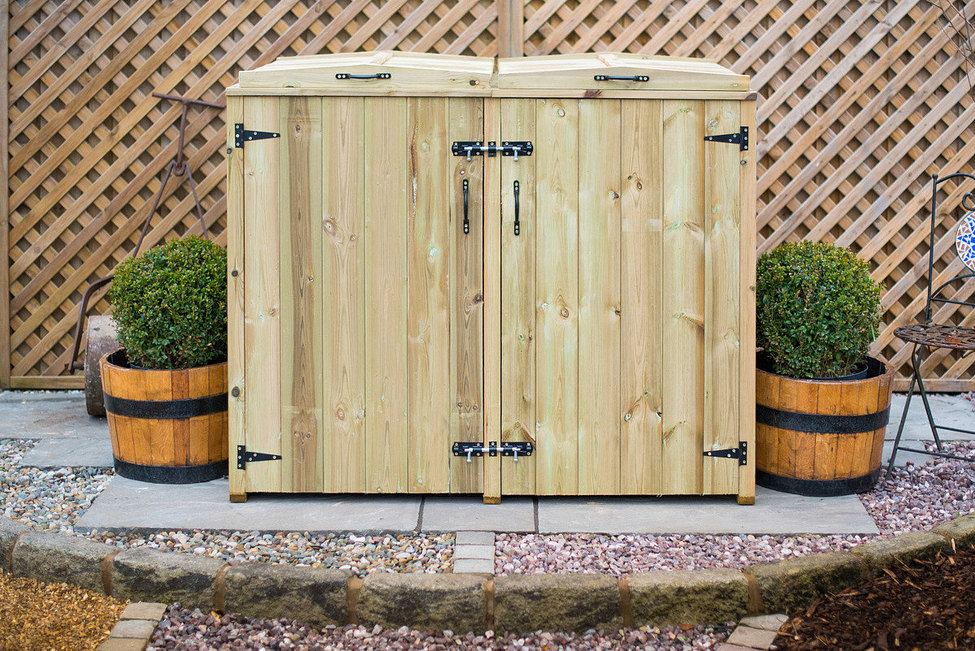 Best Garden Storage Solutions
A tool shed, toy shed, and garden furniture shed. All rolled into one compact and convenient storage solution. The Mayfair Triple Garden Store is the perfect choice for those with limited outdoor space. Made from durable Scandinavian Redwood, this multipurpose storage shed has three front access doors, a sloping roof. It also comes with a 10-year manufacturer's warranty as standard.
2. Flora Guard Hose Bracket
Hosepipes are essential. But they are one of the most difficult things to store and as any good gardener will know, a real trip hazard. The good news is, there is a solution, it costs less than £20. The Flora Guard Hose Bracket is a durable, weather-resistant hose holder that you can install on any wall to keep your hose neatly stored and out of the way. It has rubber edging to ensure your hose doesn't slip off. With an anti-rust coating to make sure it lasts. It's the best garden storage for hosepipes.
If you have an open fire or wood burner, chances are, you have a pile of firewood cluttering your shed or garage. You can free up essential storage space while still keeping your firewood dry with the Mayfair Double Log Store. Made in the UK from FSC redwood. This free-standing unit has a water-resistant roof and a stylish design that will complement any garden or outdoor space. It's the best garden storage for logs.
4. TOSTERÖ Garden Cushion Storage Bag IKEA
Have your garden cushions gone mouldy again? Keep your new ones in perfect condition with the TOSTERÖ Garden Cushion Storage Bag by IKEA. Made from wipe-clean polyester, it features full-length zips for easy access and includes integrated carry handles for portability. It looks good, and it is highly effective at protecting cushions and seat pads against dust, dirt, and the elements when not in use. It's the best storage solution for garden cushions, and it costs just £15.
How many recycling boxes do you have cluttering up your garden? Two, three, four? We all understand the importance of recycling, but storing multiple recycling bins in addition to wheelie bins and garden waste bins can be a real problem. With the Mayfair Double Recycling Box Store, you can keep your recycling receptacles neatly stacked in one unit. Made from FSC timber, it has a lockable front door to shield ugly bins from sight. It complements both urban and rural environments.
6. Bike Nook™ Pro by Thane
If you are a family of cyclists and you have more than a few bikes cluttering up your garden or garage, the Bike Nook™ Pro by Thane could be a perfect solution to your storage problems. This cleverly designed tripod allows you to store your bike vertically without damaging the wheels or frame, and one size fits all.
If there is one garden storage solution you should invest it this year, it would have to be a wheelie bin store. Designed to keep your wheeled receptacles out of view, the Dorset Double Wheelie Bin Store has enough room for two 240ltr bins, yet it is small enough to fit on any patio or driveway. Made from FSC timber, it is both aesthetically pleasing and weather-resistant, and it has lockable doors to keep vermin at bay. It's one of the best wheelie bin storage solutions on the market today.
8. ÄPPLARÖ Garden Storage Bench by IKEA
If you have a small garden or limited outdoor space. ÄPPLARÖ Garden Storage Bench by IKEA will help you tidy up this spring. A popular choice for balconies, roof terraces, and decked areas. This compact wooden bench features a lift-up lid and plenty of interior packing space for kid's toys, gardening equipment, cushions, and even your welly boots.
9. Tool Rack by Burgon & Ball
If you are a keen gardener with a coveted collection of gardening tools, a tool rack could be the ideal solution for your spring makeover. The Burgon & Ball Tool Rack is expandable to accommodate up to eleven gardening tools, and you can attach it to any wall. It's compact, it doesn't need much wall space, and it will keep your spades, shovels, and trowels neat and tidy (and exactly where you left them) when not in use.
British brand Mayfair has created a range of Combination Garden Storage Units that can accommodate multiple wheelie bins, recycling bins, and other outdoor receptacles. Made from FSC timber, these attractive storage units complement all outdoor landscapes, and they'll declutter your garden in an instant. You can install them as a free-standing or floor-mounted structure and tidy all your bits and bobs away in one stylish unit.