The Ultimate Guide to Wheelie Bin Storage

For many UK residents, the story is another day, another bin. No longer do we have one trusted wheelie for everything. We now have a recycling bin, a garden waste bin, a general waste bin and often a recycling box too. This is great for cutting down on waste and helping the environment, but it does spoil the look of our gardens somewhat. However useful and practical our bins are, they aren't the prettiest things. But thankfully, there are solutions, in the form of wheelie bin storage.
Benefits of hiding your bins from view
Kerb appeal
Wheelie bins do their job, but they certainly don't look good. If you don't have good access to your rear garden, your bins can be left out on the drive or in the front garden in full view. Wheelie bin storage can disguise your bins, while still allowing you to have easy access.
It protects the bins from the elements
We all know how unpredictable the UK weather can be. A strong gust of wind can blow even the sturdiest wheelie bin over. Then there's the issue of your rubbish or recycling blowing all the way down the street or all over your garden.
Wheelie bin stores can protect your bins from the elements and they can also be fixed to a wall to provide even more protection and durability.
They can keep pests out of your bins
Wildlife like foxes are increasingly straying into urban areas, and we all know how vermin like rats love to hunt through heaps of rubbish. Wheelie bin stores are lockable which prevents pests from getting into your rubbish and causing it to be strewn all over your garden or street.

Types of wheelie bin store
There are many options available when it comes to wheelie bin storage. Here's a guide to help you consider the pros and cons of the different varieties to best meet your needs.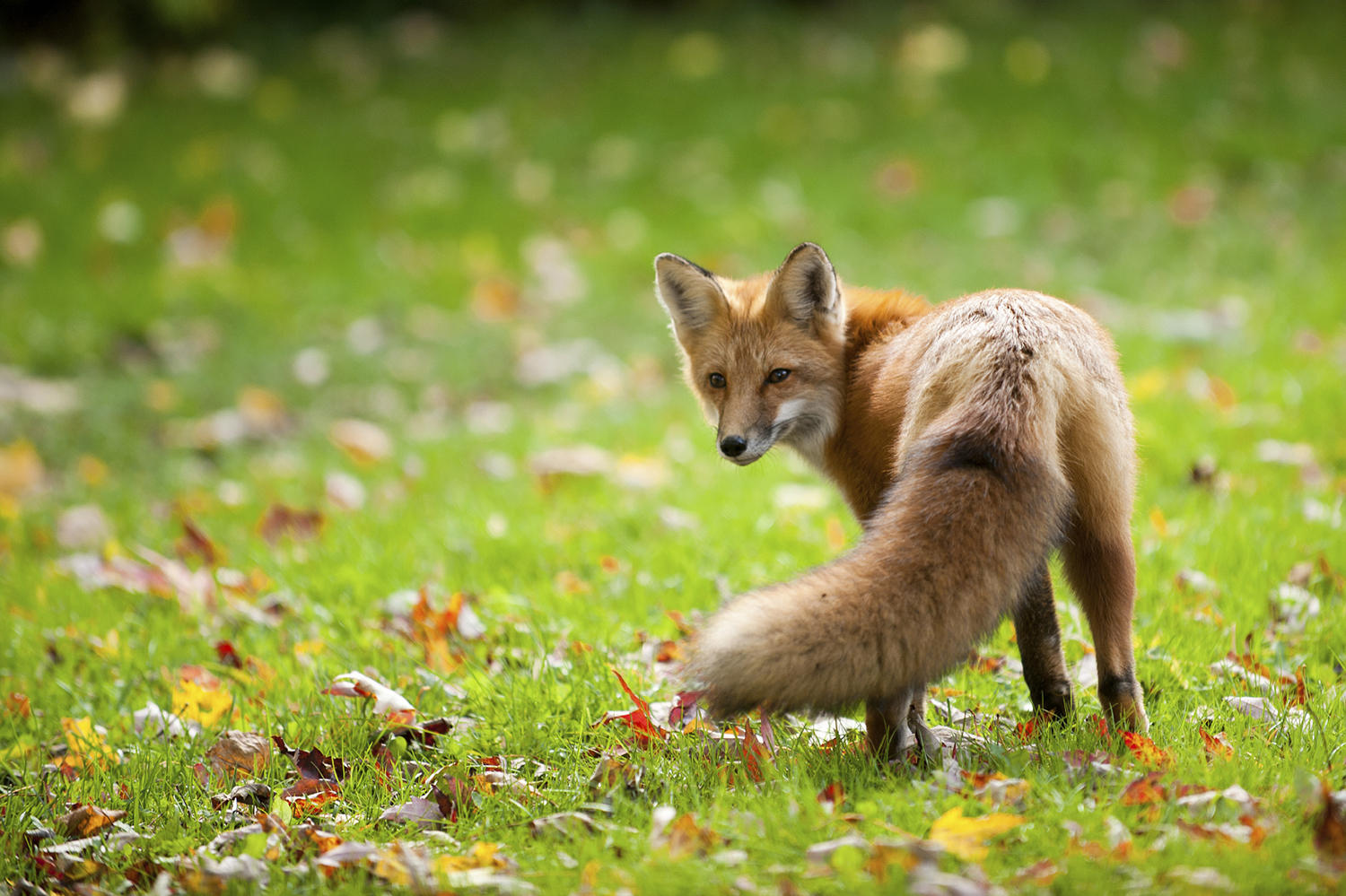 Wheelie bin screen
These are quite cheap to buy, and easy to assemble. They are suitable for covering up 140, 240, and 360 litre bins and they are often made from rattan, which can complement your other garden furniture. As they are just a screen however, they aren't very good at withstanding the unpredictability of the British weather. They also generally require your bins to be stationed against a wall or fence. Which might pose some security issues, and they only disguise part of your bins. You will still be able to see the top and rear of the bin. They aren't a good solution for recycling boxes either.

Wooden wheelie bin storage
These completely hide your wheelie bins from view. They can protect your bin from the elements, durable, especially if you stain or treat the wood every year. Also lockable for security, they keep your bins out of the reach of pests or vandals.
They can be a little time-consuming to put together, but generally they are a pretty good option. These stores are available in single, double, or triple bin storage units. So you can choose the one that best meets your needs and the space you have available. They are also available in different finishes, so you can choose a unit that complements the style of your garden.
Combination wheelie bin storage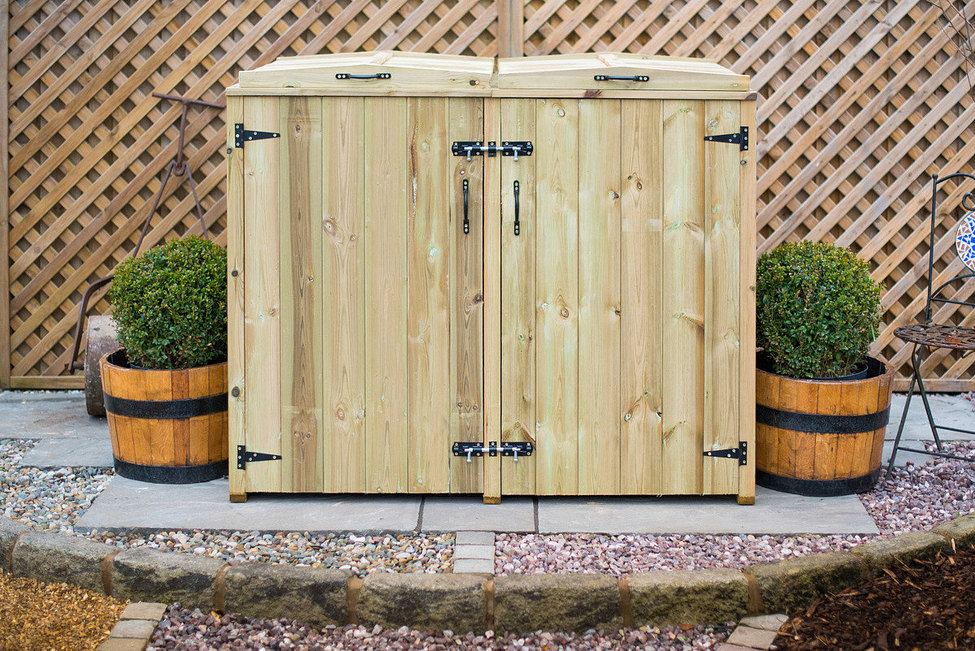 These are combination stores which allow you to store bins and recycling boxes and bags. The units come with areas for bin storage and shelving for box and bag storage. They come in different sizes, and are fully lockable and secure.
Most units are available in different size and storage option combinations, including 1 bin and 4 boxes options, or 2 bins and 2 boxes options, plus many more!
What to think about when buying bin storage
Before you buy a wheelie bin store, consider:
How big your wheelie bins are and how many recycling boxes you have
What is your budget?
Where are you going to position the store?

Purchasing a wheelie bin store might seem extravagant. But a good store has the ability to completely transform the look of your property, and keep your bins safe and secure.
Now you have read our guide, browse our products here and find your perfect wheelie bin store. If you are interested in even more helpful tips and interesting articles. Check out our blog.