What is a summer garden MUST HAVE!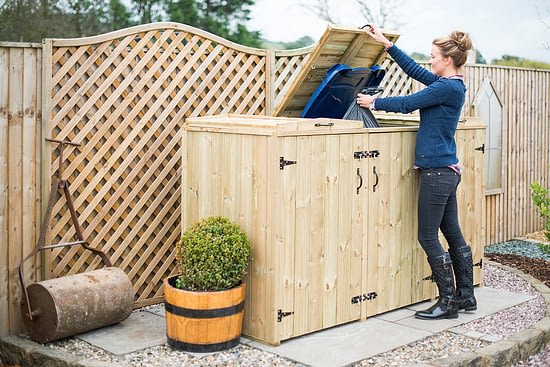 Long warm summer days and light nights make our thoughts turn to BBQs in the garden with friends. What better way to enjoy the warmer weather than enjoying a few cold beers or a glass of wine or two in your lovely outdoor space? But what if there's something that's making your garden look (and smell) not so lovely? We're talking about your wheelie bins.
As practical and useful as they are, they aren't known for their attractiveness and if you don't look after them, they can get a bit smelly.
So how can you invite your friends round and not have to worry about these wheelie bin woes? Wheelie bin storage is what you need.
A wheelie bin store is a summer garden must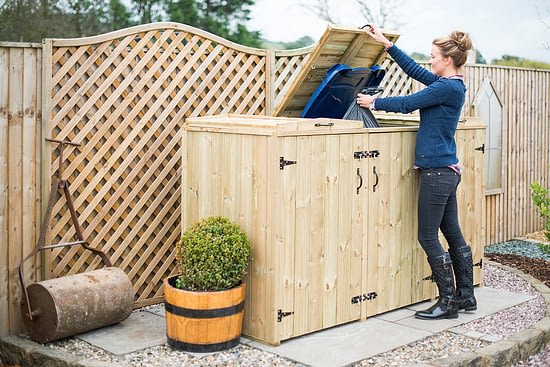 It can help conceal your wheelie bins
Firstly, a wheelie bin store is a Summer Garden MUST because it hides your bins from view. Many households have more than one wheelie bin and let's face it, they can be a bit of an eyesore.
There are so many different styles of wheelie bin store available so finding something that complements your garden will be easy. Not to mention it's a far more attractive focal point than a bunch of plastic wheelie bins!
Wheelie bins stores can keep pests at bay
In warmer weather, any organic material like food in your bin will rot faster. This attracts pests like flies, wasps, rodents, and foxes who are on the lookout for food. A wheelie bin store can make your bins inaccessible to pests while still allowing you easy access.
A wheelie bin store stops unpleasant smells escaping
When you have your family or friends around for a relaxing Summer evening in the garden. The last thing you want is the unpleasant odour of decaying rubbish wafting through the air. When it comes to stopping unpleasant smells from escaping from your bins, a wheelie bin store is a Summer Garden MUST. It gives you that extra layer of protection against odours for peace of mind that people will only be able to smell the flowers and the BBQ!
It's weather-proof
If there's one thing that's certain in the UK, it's that the weather can be unpredictable, even in the height of Summer. One day you're relaxing in the garden in a balmy 23°C. Then the next day, there's gale-force winds and driving rain. However, a wheelie bin store can protect your bins from the elements. Whatever the UK weather throws at us, and that's what makes it a summer garden must.
So where do I get my hands on a garden must?
We are proud to stock a range of wheelie bin storage units along with other garden storage solutions. Check out our range here.
If you are interested in even more helpful tips and interesting articles on all things wheelie bin storage. Check out our blog.