How do Rats Get into Wheelie Bins and How to Stop Them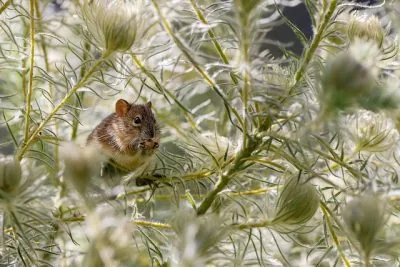 Like many pests, rats are always on the lookout for a food source. Because they love to feast on things like meat carcasses and other food scraps, your bins are a prime target. Here's our guide on how to keep rats out of wheelie bins.
Why it's so important to keep rats out of your bin
Not only will rats scatter your waste everywhere, but they also carry nasty pathogens like salmonella and E coli. These bugs are mostly spread in their urine or droppings and you can become very ill if you come into contact with them. Then there's the risk that if rats are in your garden and around your bins, it might only be a matter of time before they find their way into your home.
How to keep rats out of wheelie bins
Keep bin lids securely closed
According to the British Pest Control Association (BPCA), rats can squeeze through a gap as thin as a pencil. That's why you need to make sure your bin lid is securely closed. If your bin has cracks in it, this could be another potential entry point. Ask your council for a replacement bin or buy a replacement as soon as possible.
Don't dump loose food waste in your bin 
Rats have an incredible sense of smell which they use to find food. If you put loose food waste straight in the bin, it will attract them. Wrap food waste in plastic bags or compostable liners.
Give your bins a good clean
This is an important tactic to keep rats out of wheelie bins. As dirty and smelly bins attract rats, keeping your bin squeaky clean should help keep them at bay. Give your wheelie bin a good clean regularly, inside and out with disinfectant and hot water.
Don't put your bins out too early
The longer your bin you leave your bin out on the street, the more chance pests have of getting into it. Put it out ideally just before collection and bring it back in as soon as possible.
Invest in wheelie bin storage
Councils have reduced the frequency of bin collections in most areas. Fuller bins emptied less often equals more chance of pests invading them. So what can you do? You could invest in wheelie bin storage.
A timber wheelie bin storage unit allows you easy access to your bins while keeping pests out. As well as keeping rats out of wheelie bins, wheelie bin storage keeps your bins out of sight and protects them from vandals and the Great British weather.
Check out our range of handmade wooden wheelie bin storage units. Built to enhance your outside space and keep your bins completely secure.
Got questions about our wheelie bin storage and which unit would be the best choice for your needs? Get in touch with our friendly sales team. For more interesting articles on wheelie bin storage and looking after your garden, check out the rest of our blog.