Does a Restaurant Need a Bin Store?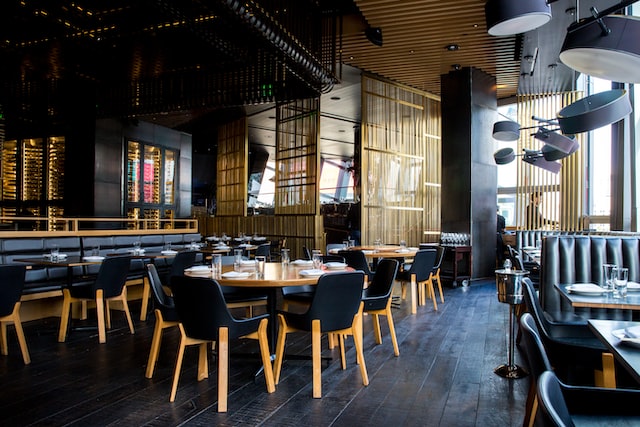 According to businesswaste.co.uk, the hospitality sector creates almost half of the total food waste in the UK. This equates to an eye-watering 400,000 tonnes of largely avoidable waste. However, it's not just food waste that restaurants need to manage correctly, it's other types of waste too. Here's why you need a restaurant bin store.
Why Do I Need a Restaurant Bin Store?
Busy restaurants create a lot of different types of waste, including:
Food waste
Peelings or off-cuts from meat;
Food which has passed its use-by date;
Leftovers that customers don't eat;
Waste created by serving portions of dishes that are too large.
Packaging waste
Restaurants need ingredients which almost always come in cardboard, plastic, glass, and aluminium packaging.
Staff uniforms
Chef's whites and restaurant staff uniforms suffer a lot of wear and tear as you can probably imagine. Meaning you'll need to invest in several different bins and keep them ready for laundry day.
This is where a restaurant bin store comes in handy. Not convinced? Consider this. As a minimum, if you're serious about managing your waste properly, you'll need:
A food waste bin- keeping this bin in a restaurant bin store will keep pests away from your business;
A bin for cardboard and paper- if vandals set fire to a bin full of cardboard or paper right next to your business, it could spell disaster. Lock it away and you won't need to worry.
Bins for glass and cans-both glass and aluminium can need to be kept separate for recycling. Broken glass near your premises can also be a hazard. All the more reason to keep your glass bins locked away in a restaurant bin store.
A general waste bin- you can't recycle every bit of waste your restaurant creates. However, you can dispose of it properly and keep it safe and secure in a bin store. Not to mention hiding unsightly and smelly bins from the eyes of discerning customers. Oh yes, and did we mention that a wheelie bin store will stop those sneaky people dumping their excess waste in your bins too?
How to Choose a Restaurant Bin Store
So waste bins are essential for your restaurant but let's face it, they aren't the most attractive things. Instead of leaving your commercial bins visible and vulnerable to vandals and pests, invest in a wooden commercial bin store. Wooden bin stores provide aesthetically pleasing and secure storage for your waste and bins.
Our commercial wooden wheelie bin storage units are handmade in the Cotswolds and are the perfect way to hide your wheelie bins. They come in a range of sizes from 500 litres all the way up to 1100 litres. Need a larger unit? Fear not, we can design and build you something bigger if you need it!
Our units are easy to assemble, built to last, weather-resistant, and allow air to flow through. Say goodbye to any nasty smells around your premises!
If aesthetics are important, a wooden bin store will look the part on your premises. However, if you want your storage unit to blend in with your restaurant's colour scheme, no problem. Simply give it a lick of paint.
Pride yourself on being an environmentally conscious business. Investing in a wooden restaurant bin store can win you even more brownie points. Our wooden storage units are made from sustainable FSC and PEFC Scandinavian redwood.
Need A Restaurant Bin Store? – Keep your waste bins safe and secure, and looking attractive enough to pull in the diners.
We are currently developing a commercial wheelie bin storage range. However, if you need information or advice about our commercial bin stores, get in touch via live chat or email your requirements or questions to [email protected]. Our expert team are on hand to help. Want more interesting articles on all things wheelie bin storage? Check out the rest of our blog.