Summer Staycation: Create A Garden Getaway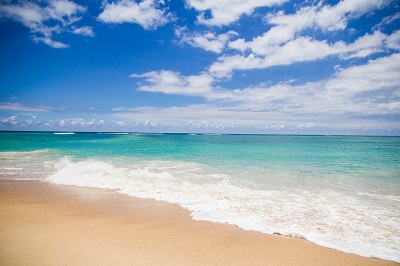 2021 promises to be the year of the Summer Staycation. If you intend to holiday at home this year, your garden could be the best place to do it. You won't have to drive anywhere, you'll save a fortune on hotels and parking and you can escape to your own piece of paradise every weekend.
With summer just around the corner and warmer climes on their way. Now is the perfect time to get your garden ready for a season of glamping, pampering, and alfresco dining. If you are a festival lover, you could even host your own mini Glastonbury (may we suggest you invite your neighbours!). While if you have kids, you could transform your backyard into a water park.
Garden summer staycations are on-trend and in-style, and with our top tips on how to create a gorgeous garden getaway, you'll never want to leave home again.
Get Your Garden Summer Staycation Ready
For a fuss-free, fun-filled holiday at home, you need to get your garden in tip-top condition. Summer maintenance is a great place to start and with your plants pruned, your hedges trimmed and the lawn manicured, you'll have the perfect backdrop for your staycation. Investing in some garden storage and outdoor furniture will help you create the ultimate garden getaway. Here are our top staycation essentials:
Gazebo or Parasol: 
The Great British weather is unpredictable and anything but great, but we have a moderate summer climate in the UK. With a good parasol or gazebo, you can head outdoors whatever the weather for a spot of lunch with friends or an afternoon of family fun, so this is our #1 summer staycation essential.
Wooden Wheelie Bin Store:
Wheelie bins are ugly, smelly and the last thing you want to see during your garden summer staycation. So put them out of sight (and mind) in a stylish wheelie bin store. There are options available for one, two or three bins. While combination storage can accommodate both your wheelie bins and recycling boxes.
BBQ:
There is nothing quite like barbecuing and eating outdoors to give you that holiday feeling. But you don't need to stick to burgers and sausages. Treat yourself to a paella pan and take yourself to the Mediterranean with this summer staycation favourite. Or better still, create your own Brazilian Churrasco washed down with an obligatory Caipirinha!
Garden Furniture for the Perfect Summer Staycation:
You're going to need somewhere to sit, so why not treat yourself to a new set of garden furniture for your summer staycation. Garden tables, chairs, sofas, beanbags, blankets and sun loungers will transform your outdoor space into a haven of relaxation and a luxury entertainment zone. Add a few cushions and some summer sounds and voilà! You'll have your own Nikki Beach at home!
Outdoor Entertainment Tech:
Likewise, installing a TV and surround system in your garden this summer and you can spend those balmy afternoons at your own outdoor cinema or watching your favourite football teams. Add wellies and face glitter for a weekend of festival fun, and install some mood lighting for a romantic evening under the stars.
Hot Tub or Swimming Pool:
If you have space, why not install a hot tub or splash out on a family-size swimming pool this summer. It will work out much cheaper than a week on the Costa Del Sol, you'll be able to use it as often as you like not just for your summer staycation. Throw in a few inflatables for the kids and they'll play in it for hours while you top-up your tan.
Summer Staycation Picnic Essentials:
Similarly, it's nice to kick off your shoes, lay out a blanket and pop open a bottle of bubbly. You can pimp your picnic with a few adult-size bean bags, a basket full of outdoor dinnerware and a cooler bag filled with your favourite treats. If you have kids, keep them occupied with a Teddy Bear's Picnic. For example, adding a few sandwiches and finger foods for an afternoon of fun.
Fire Pit:
Evenings can get chilly here in the UK, but there's no need to cut short your garden summer staycation. Install a fire pit (or patio heater), and you can sit outside all summer long. If a sipping glass of wine next to a roaring fire doesn't put you in the holiday mood, we don't know what will!
If you'd like more tips and articles, check out the rest of our blog.